ALAN WARD

Alan Ward is one of the largest furniture retailers in the UK. We were required to photograph and retouch products (Beds and Sofa's) ready for use in their promotional material and website. To view more images from the photoshoot,
please click here.
06/2016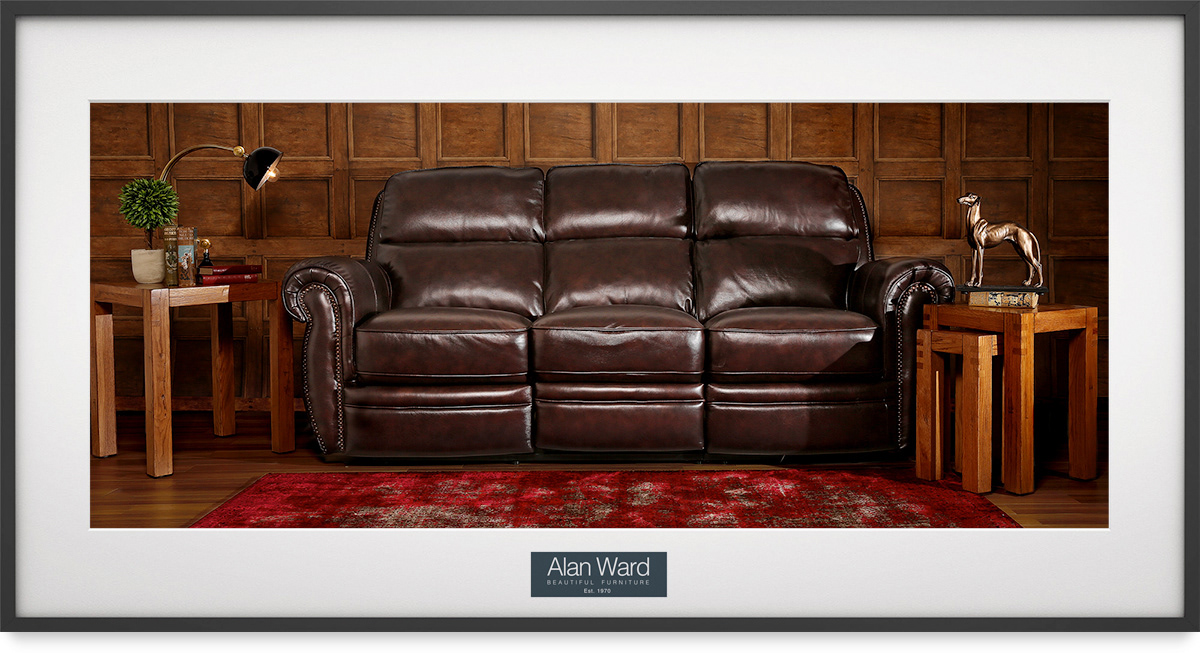 SHIRE SERVICES

Shire Services in Shrewsbury required a little freshen up of their literature.

06/2016

HOBSON ALE TRAIL

Hobsons are the Shrewsbury Food Festivals Ale sponsor for this year's event and required a range of promotional material for the trail around the historic town, including the logo, beer label and other promotional materials.

06/2016

SHAKESPERE 1595 - HERE TO THERE PRODUCTIONS

Here To There Productions Ltd. is touring theatre company based in Shropshire and Worcestershire. they currently have to performances lined up for this autumn. Mid Summer Night's Dream and Romeo & Juliet. Based in 1955 and we had the honour of creating the artwork for the production. Original photography by Ashleigh Cadet. Retouching and artwork by Matthew Mills Graphic Design.
06/2016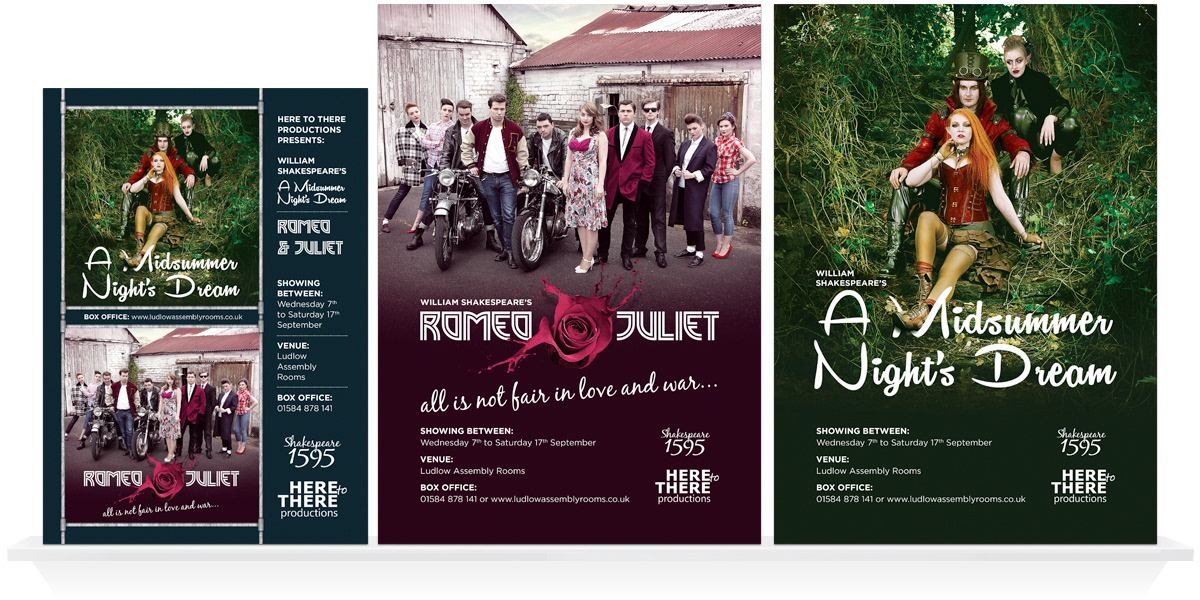 Hobsons Brewery and Status Quo have come together to create a new beer based on the bands successful album Dog of Two Head. We had the pleasure of designing the packaging and promotional material.

MINCHER-LOCKETT & CO. OPTICIANS
A new logo for Market Drayton based Mincher-Lockett and Co. A family run opticians since 1933.
Its spring and the festivals are starting. First up
Lionstock
, at The Lion at leintwardine and one for later in the summer, Swan Fest at The Swan at Aston Munslow. Both in aid of charities.
CATHERINE EVANS PHOTOGRAPHY/NEWBORN
Shropshire based Catherine Evans Photography/Newborn, is a new photography studio specialising in weddings, newborns or mums-to-be.
A new logo for Ludlow based musical accessoires company, Reeds Plus.
GROSEEDS
Groseeds
is a small, young company with a mission to impact lives by inspiring people to engage with the natural world through the regular involvement of gardening. The company required a new logo and packaging for its launch.
03/2016
Julia Pitkin, Occupational Therapist, Dementia Care Trainer (CIPD), Validation Teacher (USA) and Person-centred Counselling skills (Level3) required an updated design for here Business.
ASE - LUDLOW
ASE Plumbing and Heating based in Ludlow, South Shropshire, required an update to their logo and some new instore promotional materials.
03/2016
A new jucie drink from Radnor Hills Mineral water. The new range required a brand and packaging designs.
A new look for MAD Apple - Musical theatre groups based in Ludlow, South Shropshire.
A new cafe is opening in Ludlow, South Shropshire and required a new logo for their business. Their only reguest, was that it had polka dots in.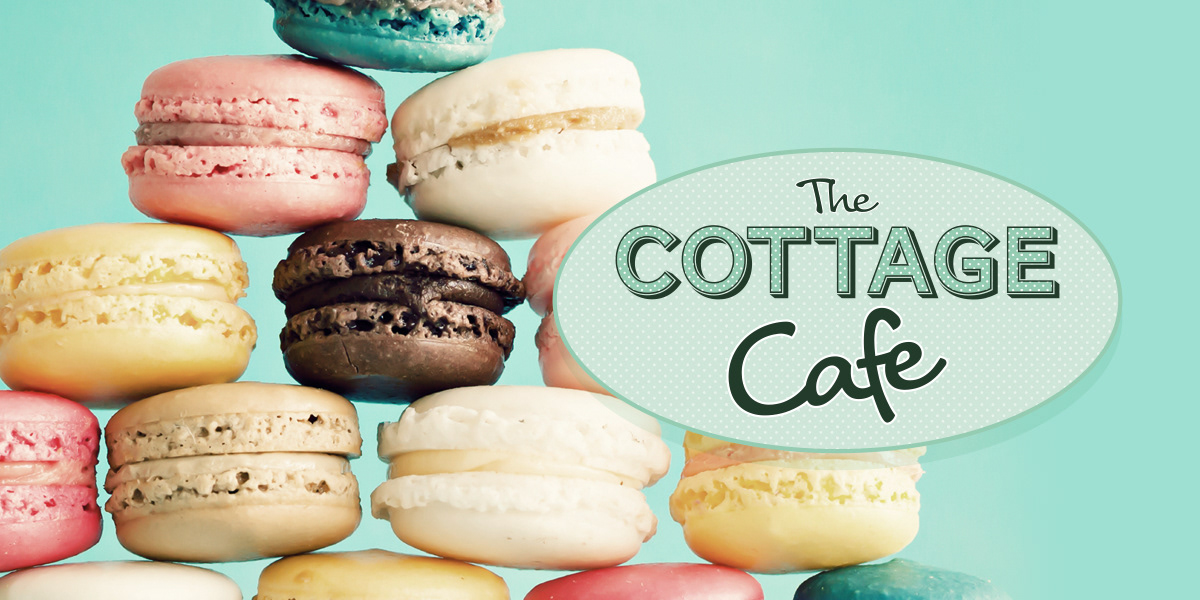 Tarmacadam Driveways is a family business that has been carrying out work over a wide area of the Marches / Border Counties of Shropshire, Herefordshire, and Mid-Wales for the past 15 years plus and have become recognised by their long and impressive list of clients in the private housing and the small business sectors in these areas.
A new start-up company based in Ludlow, South Shropshire, required a new logo and promotional materials.
Cleobury Mortimer based Hobsons Brewery required a range of promotional literature.
Apple Tree Theatre based in Ludlow are setting up a new business called Applepips. A professional theatre, dance and music shows especially for families with small children.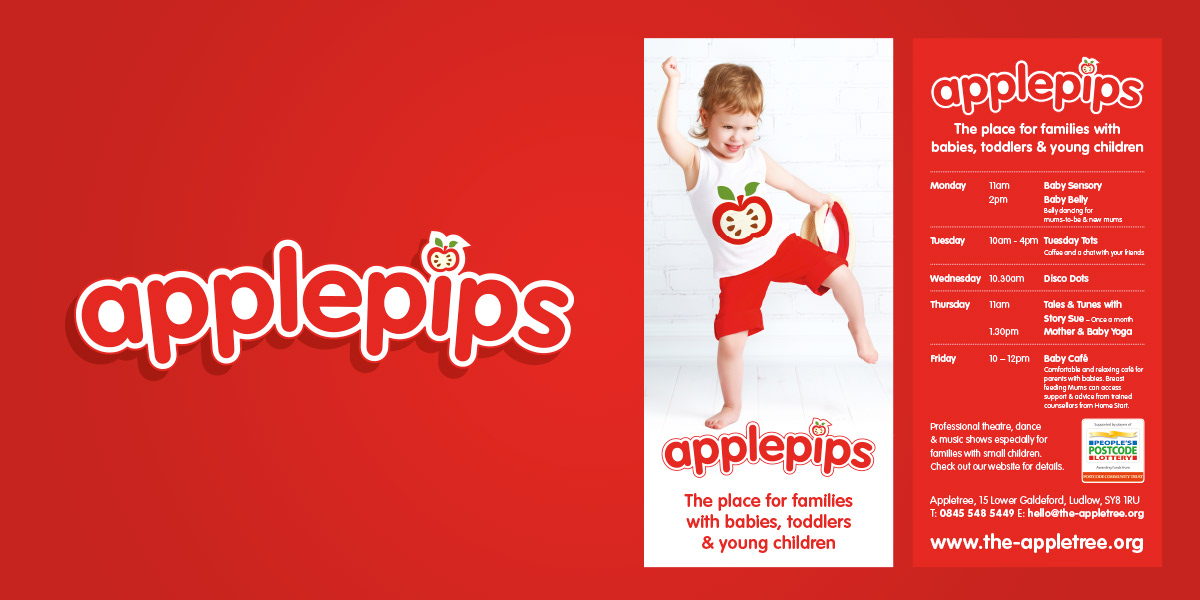 A new logo the for Shrewsbury Honda Centre. The only dealer for Honda motorcycles, scooters, lawnmowers and ATV's in Shropshire and Mid Wales.
Radnor Hills Fruits and Fizz required some on car branding.
Approached by The Fruit Tree Organic, we were commissioned to develop and update their current labels and promotional materials. The labels were required in 3 languages, English, French and German.

A new logo for Paloma House based in Gloucestershire. The house, which is currently being renovated will be a new B&B and spa retreat.
New adverts for Xpert Property and Lettings. Xpert Properties Limited is Shropshire's independent property specialist, with expertise in sports relocation, new homes, lettings and investments.
Our designs for E.C. Millington Transport. 
FutureDharma Fund is a bold, new fundraising initiative, launching in Summer 2016, that seeks to generate global support and funding for the Triratna Buddhist community worldwide.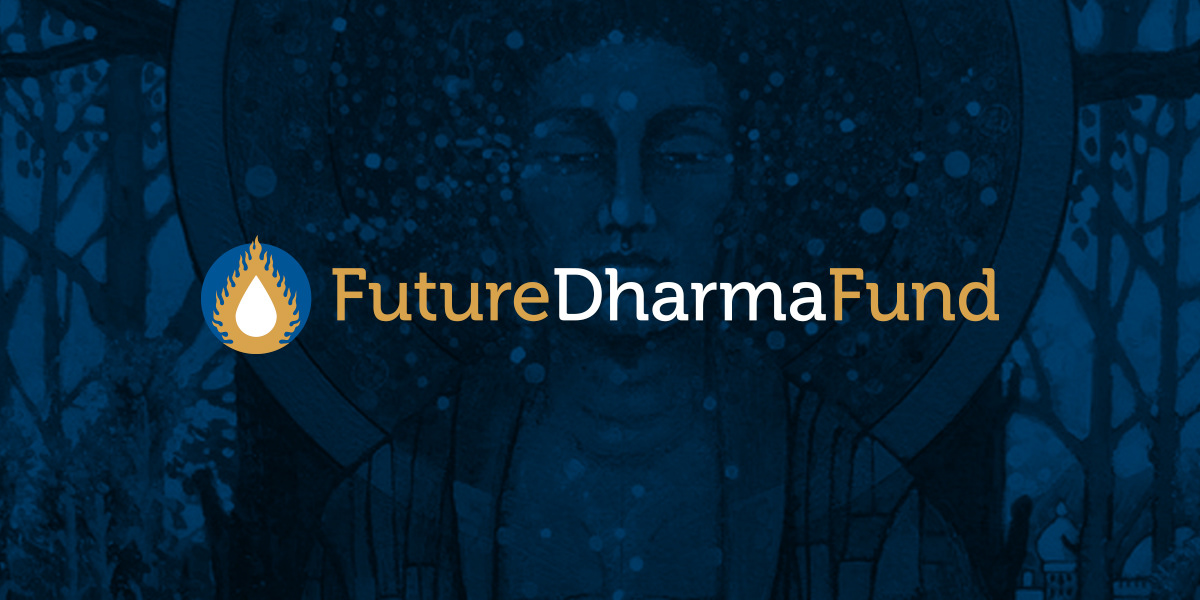 Pearce Cycles
is a family owned and run company that has been in the cycling business since 1991. Based in Ludlow, the company felt the time was right to freshen up their brand. Which includes,
Pearce Cycles
,
Engineering
, Medics and Events.
An updated logo for the highly talented Sam Morris Cow Art.
CCP - CONTROL PANEL PRODUCTS
A new logo and stationery for Shrewsbury based CPP - Control Panel Products.