A new logo for Install UK, Pro Audio Visual Specialists. Project in collaboration with
Visualcode
. 
06/2014
A simple Poster and DL Flyer for a German University: Hochschule Furtwangen in Baden-Württemberg.
WILKINSON AAOCIATES ENVIROMENTAL CONSULTANTS
A new identity for South Shropshire based, Wilkinson Associates Environmental Consultants. They required a logo that expressed there core values. The logo is a combination of the work carried out and the view the company has over the South Shropshire landscape.
A new logo for local company, Hayton House. The home of humble pie. Local pies and butchery. Project in collaboration with
Visualcode.
Bridgnorth Aluminium required some new brochures based on our previous designs, to further expand there business through Europe. Updated folders were required also. A new exhibition stand has also been designed for a show in Berlin. New photographs were required for this. Images of the show to follow. To see the work we have completed for Bridgnorth Aluminium, please follow this
link.
A new flavour for 2014, Fiery Ginger Beer.
A new logo and marketing materials for Market Drayton based Lockley Self Storage. Lockley Storage offers both secure indoor and outdoor storage.
A new logo for Ben Spickernell's new company, Norton Properties, based in Telford.
London based M8 Recruitment required new promotional materials. These included a folder containing information sheets about their services, updated business cards and stationery.
A new visual identity for Mikes Homemade. A small family business based in Shropshire, passionate about all things Pickled and Preserved.
A new identity for Visionary Farm Finance (VFF) and Commercial Vehicle Finance (CVF) based in Broseley, Shropshire.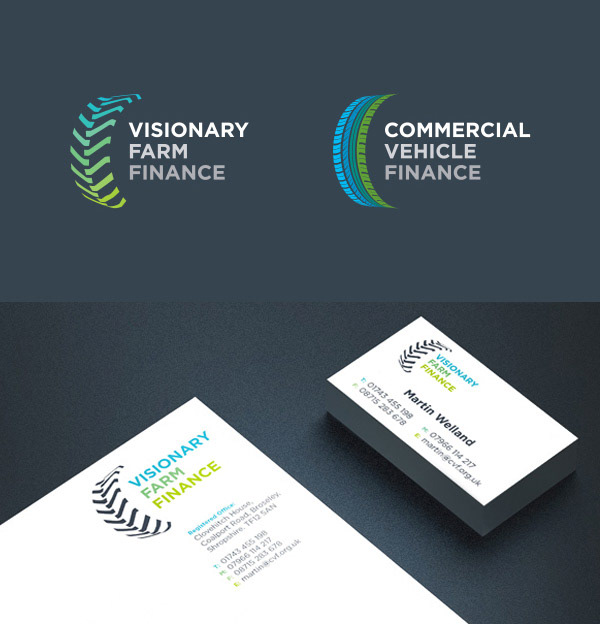 A new logo for Monkey Mania based in Ludlow. A premier party venue and indoor soft play centre for children and toddlers. Their aim is to provide a three tiered themed soft play experience and a separate area for toddlers.
LEINTWARDINE TYRE & BATTERY
A new logo, adverts and banners for Leintwardine Tyre & Battery.
New flyers, stationery, banners and signage for Wenlock Edge based The Edge Adventures.
New label designs for PAS Pro Iso, the new official supplier of hydration drinks for the WRU. The Wales senior squad have kept themselves hydrated with PAS Pro Iso products for the duration of the 2014 RBS 6 Nations campaign and this new agreement ensures that the senior team, as well as Wales' age grade and sevens squads, will continue to be supplied with the newly formulated hydration drinks for the foreseeable future.
The Pro Iso drinks are formulated by the Wales national squad's own nutritionist Jon Williams. Jon set up the company Pro Athlete Supplementation in 2006 to provide athletes with batch screened, research driven sports nutrition. Currently the drink is only available for use by the Welsh team as well as the age grades and sevens sides, but it is intended to be launched nationwide later in the year.
Another new Beer for Trailblazer Brewery, Rävala.
 
Rävala was an ancient county in the Northern coastal part of Estonia. Paying homage to this rich in history place we bring you a Baltic-style porter. Not as strong as it's imperial cousins but certainly packing a healthy punch of roasted European malts and lemony Saaz hops. Expect lots of coffee and liquorice aroma notes with a full malty flavour, firm bitterness and bittersweet chocolate aftertaste. Cheers! - Terviseks!
FLORIO - GIFT DISTRIBUTION
A new label for Gift Distribution, based in Portsmouth. Importer and distributor of CARLO ZENEGAGLIA wines in the UK market and also supply the very popular GRAVET and TREVINUM ranges of wine and MORENO COFFEE in the UK.
A new foot clinic in Tenbury Wells is opening soon and required a new identity for their signage and overall look.
Another year is upon us and Matthew Mills Graphic Design has the pleasure of supporting
Lionstock
, which will be held over a full weekend, the 3rd and 4th of May. With a new event of Battle the Bands. Visit
www.lionstock.co.uk
for further information and updates.
The iball4 is a compelling and addictive electronic game to challenge your speed, memory and skills. A clear green ball with ingenious electronic wizardry inside with timer and high score game play, with 6 light buttons and led display. The brand required an update of their logo and packaging following the introduction to another airline, Virgin Atlantic.
TUMANNY ALBION BREWERY COMPANY
A new sub brand for Tumanny Albion, Trailblazer brewery. Producing a new range of beers. Here is the first in the range, Red October - Red Ale, Philadelphia Experiment - Pale Ale and Engima Code - Porter.
A new logo and uniformed style for interpreting and translations specialist, Michelle Doherty. Professional Spanish / French to English Translator.
Londonwide LMCs
supports and acts on behalf of 27 Local Medical Committees (LMCs) across London. LMCs represent GPs and practice teams in their negotiations with decision makers and stakeholders from health and local government to get the best services for patients. Londonwide LMC required new pomotional packs and stylised documents.
Moon Tyger Tea are launching a new range of Premium and Precious Teas. We have worked with them to create a new look and style to aid the launch. There is a range of 8x Premium Range teas and infusions and 2x Precious Collection teas. Moon Tyger Teas have also pledged 25% of their net profits to
The Born Free Foundation
, a charity working to protect endangered habitat and wildlife, especially tigers, in the knowledge that the conservation of habitat and species are essential for the maintenance of a balanced co-existence with nature. 
TVT - TEME VALLEY TRACTORS
Knighton based
Teme Valley Tractors
, required a new logo and complete overhaul of their agricultural image. A new website and promotional materials will be launched soon.
A new identity for Bishops Castle's builder, Kevin Willis. K1 Developments required a logo that would showcase his passion for climbing and building development.
One of the world's leading specialist publishers & booksellers of military history, Helion, based in Solihull, required an updated look to their company. A new range of stationery, banners and book marks have been created and templates setup for further book launches.
A new book has been launched by Rita Baker of Lydbury North English Centre.
Available to buy from Amazon
. Rita required something a little different, and mentioned at the start that the book 'it's not Rocket Science', which allowed for fun, creativity and experimentation. Our solution, lets use the essential facts papers as the steam coming from a drawn space ship. ;o)
ANSLOWS
Anslows is a new lettings agent, based in South Shropshire. Website, promotional materials and all works will be available to view shortly.
01/2014